INTERNATIONAL SUMMER FESTIVAL 2023
From June 14th to 18th, 2023 my 3rd INTERNATIONAL OPEN AIR SUMMER FESTIVAL of THE STORY OF JAZZ will take place – again in the garden area of ​​the Wiener Metropol. There will be 4 completely different show days – with 17 bands, 4 evening concerts plus an afternoon concert, played by 16 to 20 musicians from 10 nations, who are constantly being combined in new line-ups. My friend and mentor, the jazz legend Hank Jones, inspired me to the motto of this year's jazz festival with the CD called "KJLH" recorded by his Great Jazz Trio: Kindness! Joy! Love! Happiness!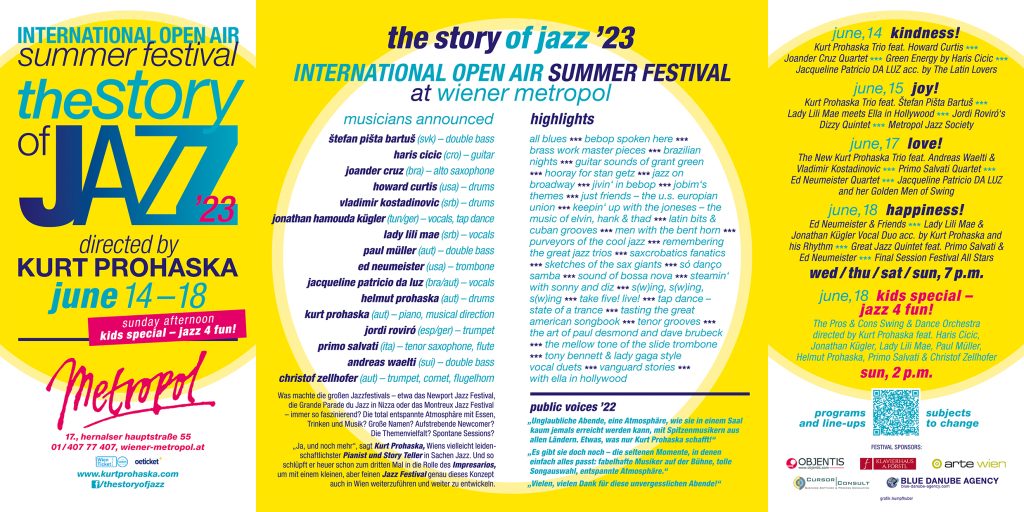 I will continue the proven concept of the years 2021 and 2022. Also in 2023 the idea is: like Newport, like Nice, like Montreux! With big names, rising stars and spontaneous sessions. With selected guests from Europe, the USA and this time also Africa and South America surrounding the Kurt Prohaska Trio. Vocal and instrumental. Plus great food & cool drinks. 4 evenings (and a children's afternoon) long: Kindness, Joy, Love & Happiness @ Metropol!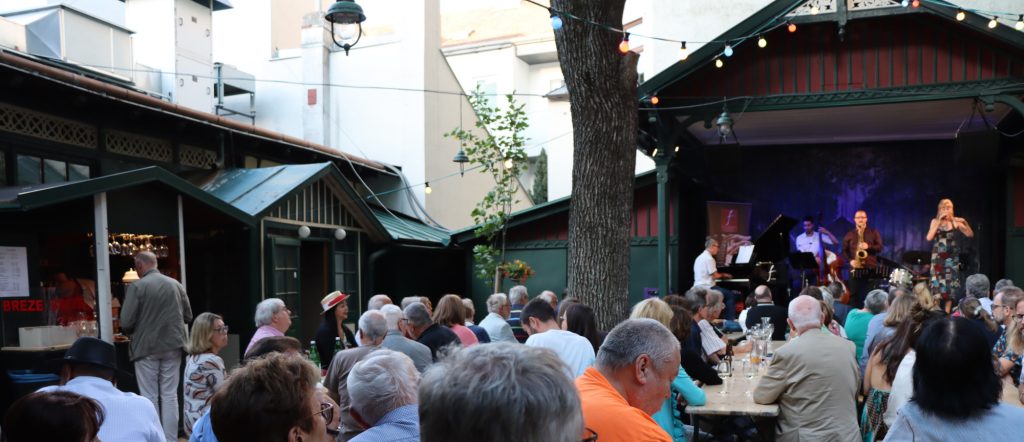 Musicians announced
Štefan Pišta Bartuš (SVK) – double bass
Štefan Pišta Bartuš, undoubtedly one of the best Slovak bassists with amazing technique, unwavering timing and immense feeling, was already on the stage of the Vienna Metropol at the INTERNATIONAL OPEN AIR SUMMER FESTIVAL in 2021. He has performed at festivals in the USA, Turkey, Russia, China, India, Cuba, South Africa and most EU countries with ensembles of various music genres, especially classical, ethno, world music and gospel. In the field of jazz he has collaborated with top masters such as Benny Golson, Peter Erskine, Bill Evans, Danny Grisset, Antonio Farao, Andy Middleton, Harry Sokal, Fritz Pauer and last, but not least, Howard Curtis.
Meeting the latter again at this year's jazz festival and forming a top-class two-thirds majority in the Kurt Prohaska Trio with him promises a number of highlights. Štefan Pišta Bartuš will also join the Joander Cruz Quartet for a reminiscence of Paul Desmond and Dave Brubeck, complement the guitar strings of Haris Cicic with bass strings and build the desired bossa nova foundation for Brazilian singer Jacqueline Patricio DA LUZ. In the field of swing and bebop, his appearances will be with the singer Lady Lili Mae, the Dizzy Quintet of the trumpeter Jordi Roviró and with the Metropol Jazz Society.
Haris Cicic (CRO) – guitar
Haris Cicic is one of the new young faces at THE STORY OF JAZZ. He presents and represents an instrument that has never been seen and heard at the INTERNATIONAL OPEN AIR SUMMER FESTIVAL: the acoustic guitar. Born in Zagreb, Croatia, Haris Cicic started playing the guitar at the age of 8. After graduating from high school, he moves to Vienna to study music. He gets his bachelor's degree in the jazz department of the MUK (Music and Art University of the City of Vienna), his master's degree at the KUG (Art University) in Graz, and then a music education diploma at the JAM MUSIC LAB in Vienna. He has been teaching in Vienna for several years and performs at (mainly jazz) concerts. With his equally virtuosic and sensitive guitar playing, he quickly became a sought-after accompanist and soloist, among others in the Viennese Jazz & Music Club Porgy & Bess or in the Schauspielhaus Graz.
At the jazz festival, Haris Cicic takes the rare opportunity to resurrect the enormous blues feeling of US guitarist Grant Green and then, in the style of Antonio Carlos Jobim, to enroll a carpet for Brazilian singer Jacqueline Patricio DA LUZ with a velvety soft bossa nova feeling. With his experience as a music teacher, Haris Cicic plays a special role in the Sunday Kids Special – Jazz 4 Fun. And on Sunday evening Haris can be expected as one of the "Friends" of the American trombone star Ed Neumeister and at the Final Session Festival All Stars with swinging mainstream jazz.
Joander Cruz (BRA) – alto saxophone
The very young Brazilian saxophonist Joander Cruz brings with him an immense repertoire of Latin music, paired with a deep understanding of modern jazz as a whole – from bebop to cool. He studied classical saxophone and Brazilian popular music at the Universidade Federal da Bahia and did his master's degree in jazz performance at the Mannheim University of Music and Performing Arts. After intensive years with concerts and tours in Albania, Kosovo, Spain and Germany, Joander Cruz now often performs in Vienna.
At the INTERNATIONAL OPEN AIR SUMMER FESTIVAL 2023 of the STORY OF JAZZ, he recalls the great Dave Brubeck Quartet and will play a homage to Paul Desmond, the composer of one of the greatest jazz hits of all time: "Take Five". There will be a Brazilian Night with "Jobim's Themes" when Joander Cruz meets the Brazilian vocalist Jacqueline Patricio DA LUZ.
Unfortunately, Joander Cruz can only appear for one night at the Jazz Festival, i.e. the opening day (June 14th)! Don't miss!
Howard Curtis (USA) – drums
On the first and second day of the festival (June 14 & 15, 2023), the Afro-American Howard Curtis takes us right to the heart of jazz history, as he can look back on a career spanning more than 30 years as a drummer, percussionist and lecturer. He has worked with the likes of Dave Liebman, Bob Mintzer, Joe Locke, Barry Harris, John Abercrombie, Jimmy Heath, Lionel Hampton and Kirk Lightsey and has performed at jazz and music festivals around the world including Germany, France, UK, Croatia, Russia, Switzerland, Slovakia, Slovenia, Turkey – and now also Austria. On the first day of the festival he will enrich the Kurt Prohaska Trio, play in the Joander Cruz Quartet, strengthen Haris Cicic's Green Energy and, with his bossa feeling, be one of Jacqueline Patricio DA LUZ's Latin Lovers. On the second day of the festival, Howard Curtis will feature bass virtuoso Štefan Pišta Bartuš together with me, will swingingly support Lady Lili Mae when she meets Ella Fitzgerald, will generate Afro-Cuban rhythms with an exuberant bebop feeling in Jordi Roviro's Dizzy Quintet and will take its rightful place in the Metropol Jazz Society, a surprise band.
Already attending the 2022 Jazz Festival for the first time, Howard Curtis' words to me were: "Thank you very much, I really enjoyed being a part of your festival. Lets do it again." Here we go!
Vladimir Kostadinovic (SRB) – drums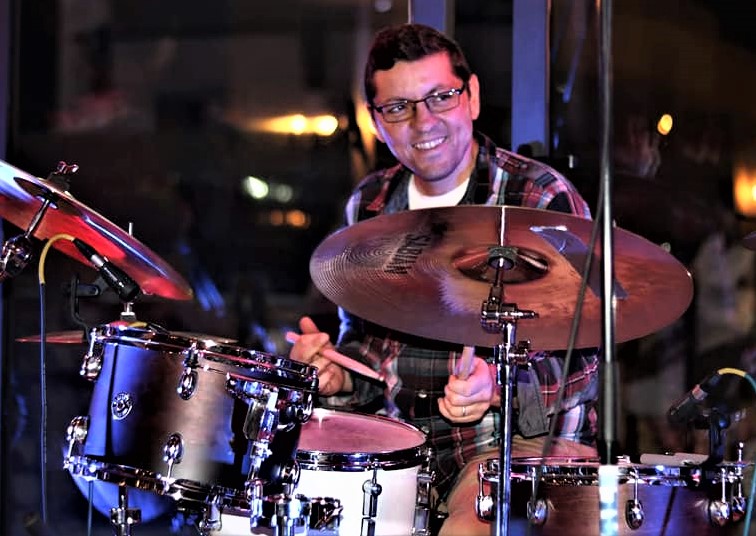 Vladimir Kostadinovic, award-winning drummer, bandleader, composer and arranger, is one of the most sought-after drummers on the European jazz scene. His musical education began at the age of five. He graduated from the elementary and secondary music school in Belgrade and received his master's degree from the University of Music and Performing Arts in Graz in the class of Professor Howard Curtis (!) with distinction. His collaboration with world-class musicians (among others in the jazz metropolis New York) reads like a jazz encyclopedia. The most well-known names among them, but only a tiny fraction of all, are perhaps Till Brönner, Chico Freeman, Benny Golson, Danny Grissett, Joe Locke, Didier Lockwood, Jane Monheit, Gregory Porter, Bill Ramsey, and Jim Rotondi.
Vladimir Kostadinovic can be heard in the second part of the jazz festival (Saturday, June 17th, and Sunday, June 18th). The comparison with his university professor Howard Curtis, who will play the drums in the first part (Wednesday, June 14th, and Thursday, June 15th), promises to be extremely exciting. His performances with the trombone world champion Ed Neumeister and the exceptionally gifted tenor saxophonist Primo Salvativ are likely to be special highlights.
Jonathan Hamouda Kügler (TUN/GER) – vocals, tap dance
In the chapter "Stompin' At The Savoy" of the STORY OF JAZZ he immediately won the hearts of his accompanying musicians, his stage colleague Lady Lili Mae and the audience: the jazz newcomer Jonathan Hamouda Kügler. No, there is no contradiction in giving a musical performer a place in a jazz concert – such a performer sees himself as a performing artist in the broadest sense, he uses all his complex skills to entertain the audience in the best possible way: singing, dancing, tap dancing and role-playing. Jonathan Hamouda Kügler, who comes from Germany and has Tunisian roots, will also shine at the INTERNATIONAL OPEN AIR SUMMER FESTIVAL.
The thrilling actor is particularly predestined for the "Kids Special – Jazz 4 Fun!" Seeing him sweep across the stage singing and dancing with Lady Lili Mae will not only be great fun for children. On Sunday evening, the stage show will be no less humorous, but a little more subtle, when Jonathan Kügler and Lady Lili Mae will perform a singing duet as entertainers à la Tony Bennett and Lady Gaga.
Lady Lili Mae (SRB) – vocals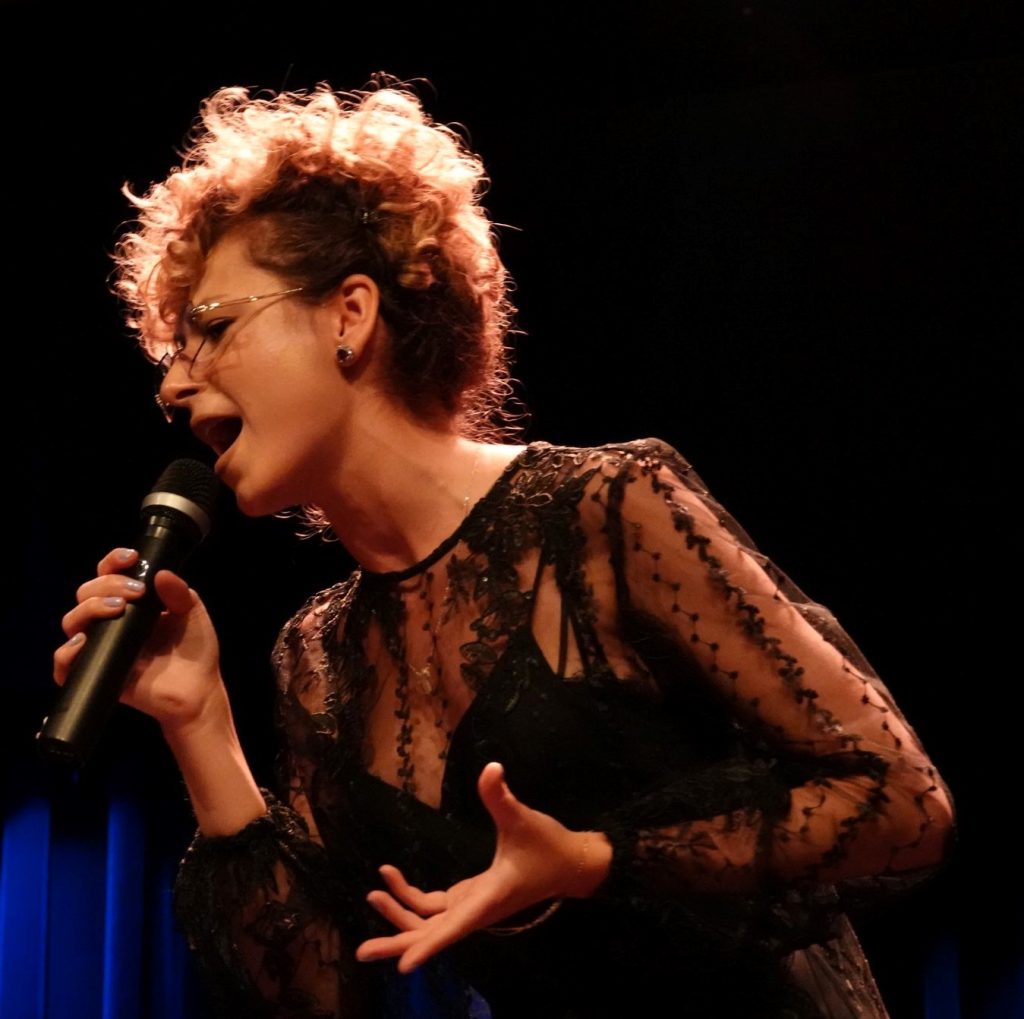 For two days (June 15 & 18, 2023) the vocalist Lady Lili Mae will enchant the audience with her nuanced voice and her rousing stage performance. While she promises a vocal meeting with Ella Fitzgerald in Hollywood for her first day of performance (June 15) and will also be part of the Metropol Jazz Society, she has an even bigger stage workload to complete on her second day of performance (June 18): at the afternoon Kids Special she will provide "Jazz 4 Fun!" with singing, dancing and a lively stage show. In the evening she will perform vocal "Duets & Duels" in the style of Lady Gaga and Tony Bennett together with the jazz singer and musical actor Jonathan Kügler. And the audience will make sure that she will be one of the Metropol All Stars at the Final Session …
Paul Müller (AUT) – double bass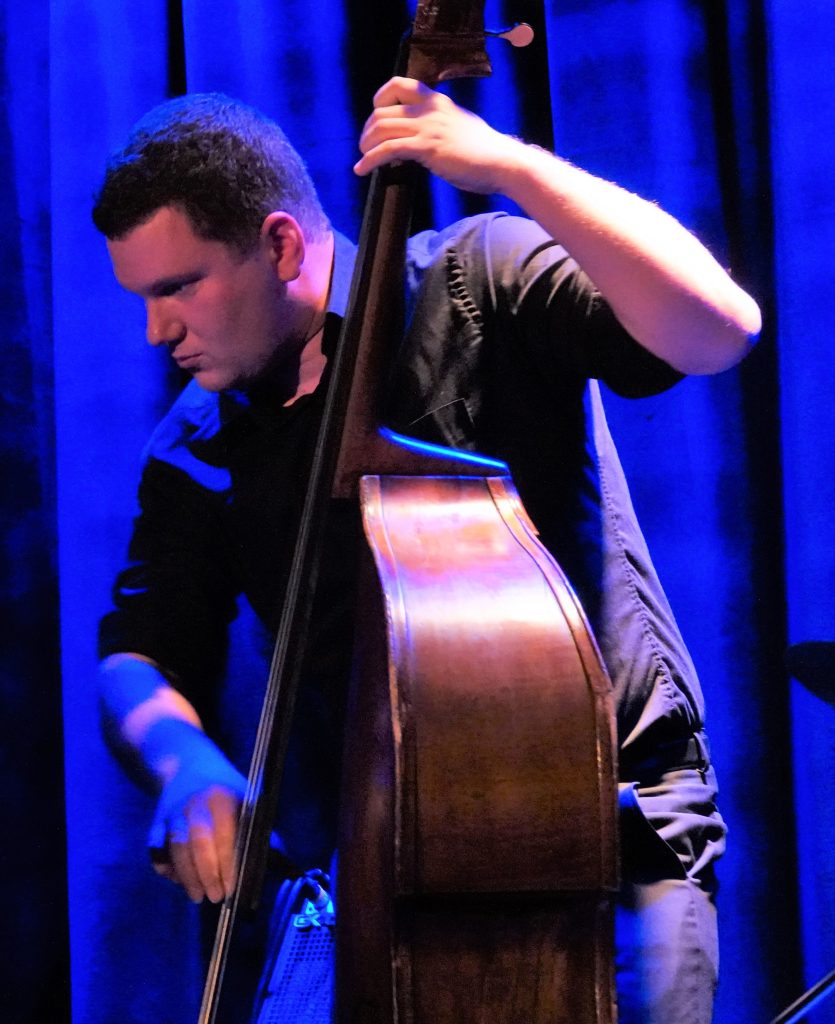 I had the pleasure of working with Paul Müller long before THE STORY OF JAZZ existed. He fascinates with perfect pitch, the ability to sight-read everything, a deep understanding of harmonics and, related to this, the great quality of being able to follow even the most extravagant melodic or harmonic variation of a pianist in a fraction of a second. His bass solos are legendary, especially those in which he engages in breakneck rhythmic escapades with the drummer.
The fact that the multi-instrumentalist – he also plays electric bass, guitar, trombone and tenor horn – trained at the MUK (Music and Arts Private University of the City of Vienna) also has a diploma from the University of Music and Performing Arts in Vienna in the areas of music education, instrumental and cocal pedagogy and has taught at various music schools, made him the first-call bass player in the children's and family program "Jazz 4 Fun!" at the INTERNATIONAL OPEN AIR SUMMER FESTIVAL on Sunday afternoon.
Ed Neumeister (USA) – trombone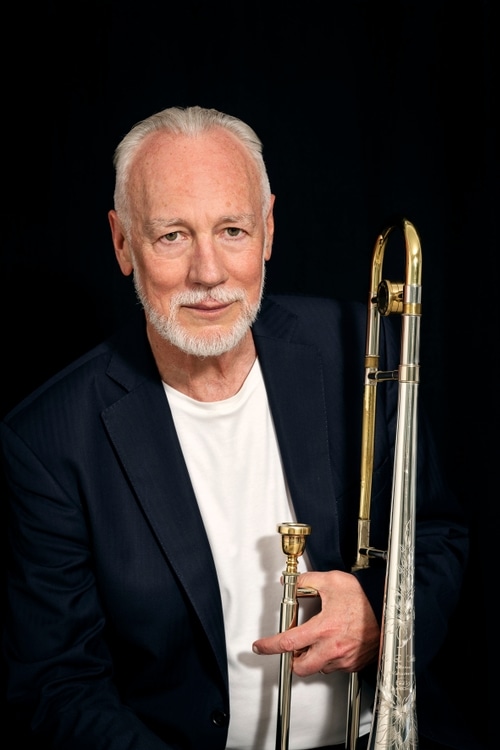 Being able to win an Ed Neumeister for the INTERNATIONAL OPEN AIR SUMMER FESTIVAL 2023 of the STORY OF JAZZ was really lucky. The press, experts, critics, fellow musicians and the public praise him in the highest tones and call him the "Picasso of music", a "living jazz legend", an "underrated giant". As a performer he has been at the forefront of creative music for more than 40 years, developing a unique trombone sound in the process.
Ed Neumeister is what is called a "musician's musician". The style-defining trombonist Bob Brookmeyer hailed him early on as "a gifted improviser", while the composer and arranger Manny Albam extolled Neumeister as "the perfect mixture of a musician": "He knows Ellington as well as Bartok." Saxophone star Joe Lovano appreciates Neumeister "as an inspired soloist with deep, expressive passion" for around four decades. Lovano and Neumeister first played together in the Mel Lewis Jazz Orchestra, the successor big band to the Thad Jones/Mel Lewis Orchestra and the forerunner of the Vanguard Jazz Orchestra, and in the last decade in the Joe Lovano Nonet. But that's not all: Ed Neumeister worked for and with world stars like Sarah Vaughan and Frank Sinatra and enriched the Duke Ellington Orchestra in the 1980s both as a player and as an arranger.
It is a great pleasure and honor for me and the Viennese music world to welcome Ed Neumeister to this small jazz festival in Vienna. The trombonist doesn't refer to THE STORY OF JAZZ, he IS a part of it, and what a part!
Ed Neumeister will be heard on Saturday, June 17, leading a quartet and in a second set being one of the Golden Men of Swing for vocalist Jacqueline Patricio DA LUZ. On Sunday, June 18, Neumeister will gather handpicked "Friends" – including the Croatian guitarist Haris Cicic – and also engage in "Duets & Duels" with the Italian saxophonist Primo Salvati. I'm striving to spontaneously welcome Ed at the grand festival summit with the Final Session Festival All Stars. May the certainly enthusiastic audience help me!
Matej Novak (SVK) – alto saxophone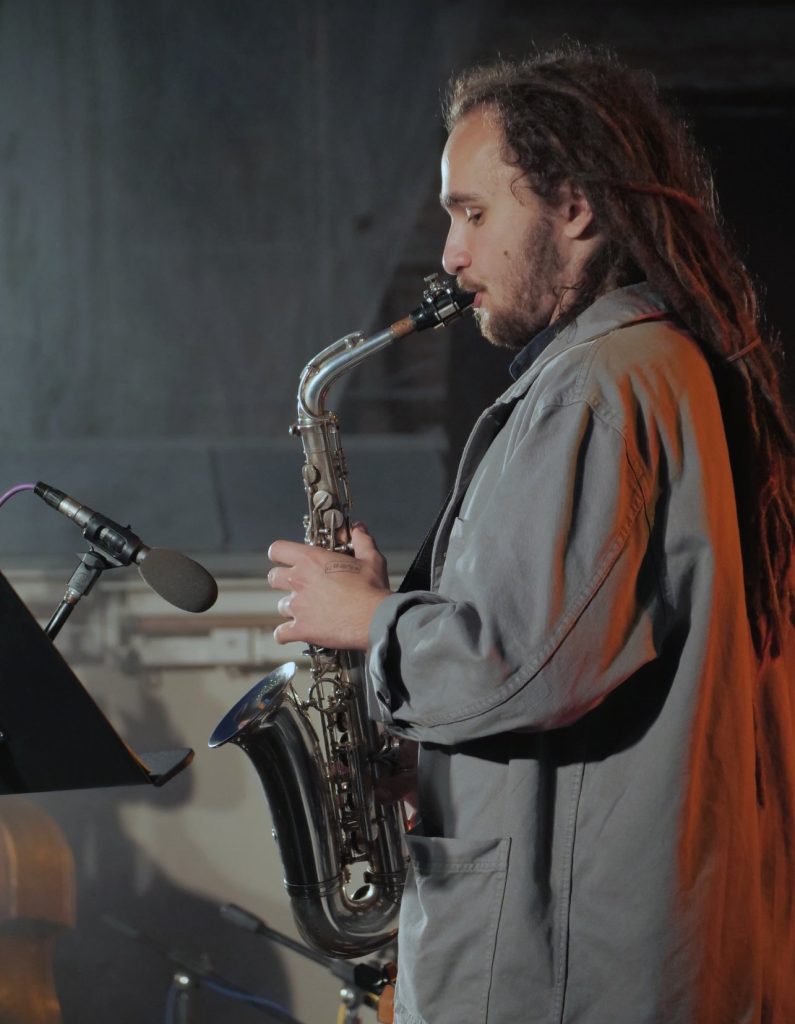 Matej Novak (alto saxophone)
That's how it should be at a jazz festival like this: there have to be surprise guests. One such is the 24-year-old alto saxophonist Matej Novak from Slovakia, who is still completely unknown to me. He was introduced to me by the Spanish trumpeter Jordi Roviró, who wants to pay a tribute to the bebop co-inventor Dizzy Gillespie with his "Dizzy Quintet" on June 15th. When asked who he would like to have as a saxophonist in his quintet, he did not hesitate to name Matej Novak as his trusted alto saxophonist.
Matej Novak's biography reads quite impressively: after 5 years of studying at a conservatory in Slovakia, the young musician is deepening his saxophone skills at the MUK, the music and art private university in Vienna, and – performing in the town's top clubs Porgy & Bess, Jazzland, Zwe and Club1019 – counts among the most sought-after accompanists and soloists on the scene. At the age of 17 he drew attention to himself in the Prague National Orchestra on an Elvis tour with Priscilla Presley. Since 2021, Matej Novak has been playing in the band of Peter Lipa, who is revered as the "father of Slovakian jazz" as a singer, composer and tireless promoter. A 2-week benelux tour with the Slovakian State Orchestra left its mark, as did a tour through Scandinavia, Poland, the Czech Republic, Austria, Hungary, Italy and Spain. And the fact that Matej also takes private lessons with the world-class saxophonist Andy Middleton is another plus. One can look forward to the newcomer, who will also join the gala band, the Metropol Jazz Society, on June 15th.
Jacqueline Patricio DA LUZ (BRA/AUT) –vocals
What a pleasure to welcome a singer with South American roots to the stage at THE STORY OF JAZZ and especially the INTERNATIONAL OPEN AIR SUMMER FESTIVAL: the one and only Jacqueline Patricio DA LUZ!
Jacqueline's musical education began at an early age through her father, who introduced her to Brazilian music. Her musical idols have always been primarily Brazilian composers such as Antonio Carlos Jobim, Baden Powell, Carlos Lyra, Jorge Ben and many more. Later came the great American composers such as Cole Porter, Irving Berlin, George Gershwin, in short all those who are considered the classical composers of the Great American Songbook.
The singer, who has lived in Austria for many years, has worked both live and for studio productions with top artists such as Christian Kolonovits, Friedrich Gulda, Udo Jürgens, Gary Lux, Wolfgang Ambros, Rainhard Fendrich, and Uwe Ochsenknecht, especially in the field of jazz with Marianne Mendt, Hans Salomon, Richard Österreicher and Karl Ratzer.
Jacqueline Patricio DA LUZ will let us feel the sound of bossa nova à la Antonio Carlos Jobim on the opening day (June 14) in a Brazilian Night, accompanied by a band suspected of having Latin music in their blood – above all the alto saxophonist Joander Cruz (also Brazilian) and Haris Cicic playing the acoustic guitar. On the third day of the festival (June 17), Jacqueline gathers a few Golden Men of Swing to also pay tribute to some of the composers of the Great American Songbook.
Helmut Prohaska (AUT) – drums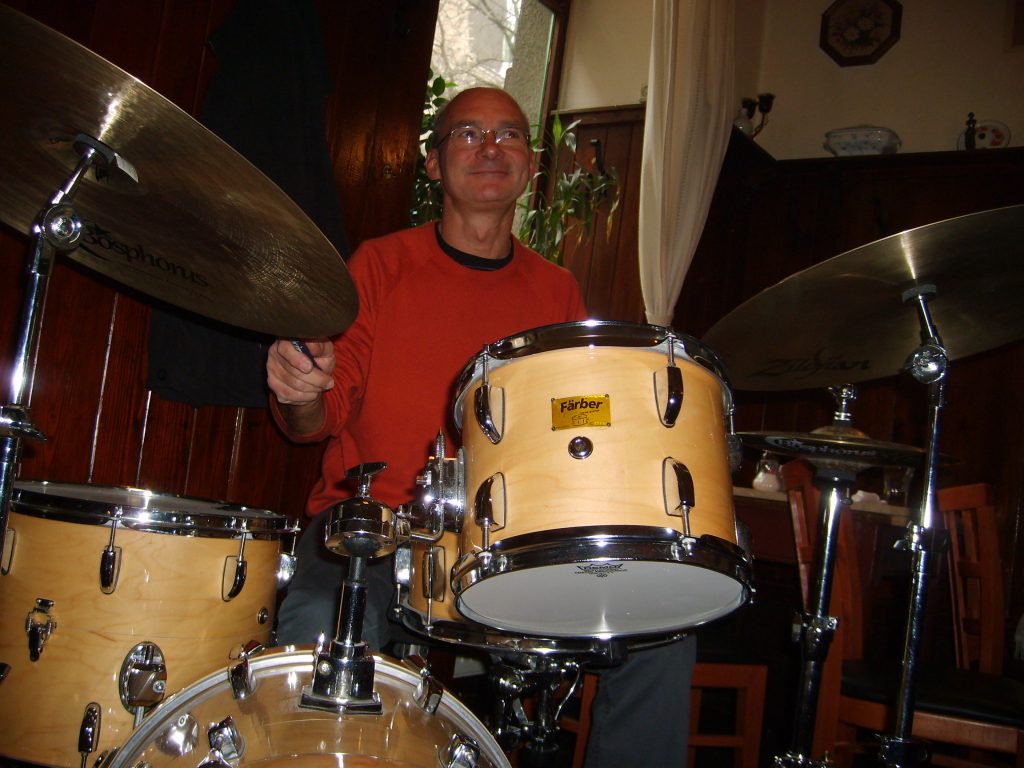 It will be familiar at the INTERNATIONAL OPEN AIR SUMMER FESTIVAL 2023 of the STORY OF JAZZ. It was the same in previous years, but only in the atmospheric sense – one visitor said: "Particular highlight: performers sat at tables in the middle of the audience, always ready to talk shop." This year, however, the term "family" can be taken literally: it is a particular pleasure for me to welcome my brother Helmut Prohaska, a dignified swing drummer, to the jazz festival. Equipped with a multi-layered cultural understanding, especially of the Anglo-Saxon and French-speaking world and thanks to his professional and private practice of empathizing with the mentality of children, Helmut becomes a mainstay of the Kids Special's "Jazz 4 Fun!" on Sunday afternoon (June 18).
Similar to my friend and mentor, the jazz legend Hank Jones, who repeatedly regretted not having worked more with his brother Elvin, the style-forming drummer of modern jazz, Helmut's and my musical path only overlap on special occasions. This time we are expanding the "Pros & Cons Jazz Trio", which has been in existence for more than a decade and which we both lead cooperatively, into a "Pros & Cons Swing & Dance Orchestra" to give children and young people and their parents and relatives the fun of jazz – with a bit of organology that is as informative as it is funny, with male and female singing, swing dance and tap dance, a rousing stage show and – perhaps – an invitation to those who are particularly interested to use their own instrument and/or body language – voice, clapping, stomping , rapping – to play along. Is that possible without a rehearsal? In jazz: yes!
Kurt Prohaska (AUT) – piano, musical direction
For the third time, this year I, Kurt Prohaska, slip into the combined role of impresario, musical director and festival pianist. George Wein, the founder of the Newport Jazz Festival and forefather of this and many other jazz festivals, showed me how to do it. He also proved that it might not be entirely wrong to devote every ounce of one's life to a good cause – and I see this music as such: George Wein lived to be 96 years old.
What differentiates me from George Wein, of course, is that his festivals had a dimension that I would never been able to achieve – with hundreds of world-class musicians over the years, as a major regional, even national cultural event, with a broad international perception. But my jazz festival is also growing: this year there will be four days with 17 different bands of different sizes, 4 concert evenings plus an afternoon concert, played by 16 first-class musicians from 10 nations, who are always combined in new line-ups – from newcomers to jazz legends. My hope: that my INTERNATIONAL OPEN AIR SUMMER FESTIVAL will be sufficiently publicly recognized and accepted and that I will at least recoup the festival budget I used at my own risk.
As musical director and pianist, I look forward to the annual highlight of my concert series THE STORY OF JAZZ with pleasant anticipation, but also with considerable nervousness. About 100 jazz titles will have to be selected, coordinated, arranged, practiced, at least briefly rehearsed and finally played. In terms of style, the entire spectrum of classical jazz will be covered. Catchy Dixieland and swing melodies will be played as well as fierce bebop lines, sometimes underlaid with Afro-Cuban rhythms. Hard bop themes, performed in parallel by several horns, will show the funky way of jazz. The relaxation of cool jazz will be combined with the bossa feeling of Latin music. Blues and ballads will show the soulful complexity of jazz.
In the years before I was was thrilled to perform with such wonderful musicians and to play for such an enthusiastic audience. And I believe and expect that for this year as well.
Jordi Roviró (ESP/GER) – trumpet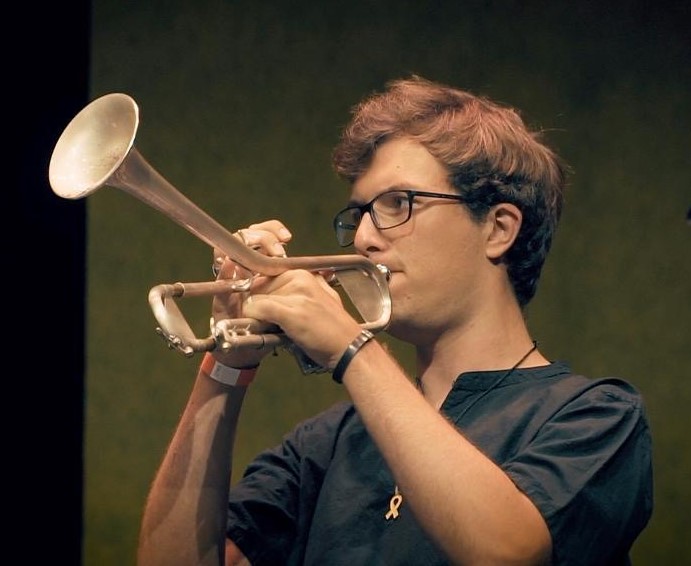 Jordi Roviró, who is just over 20 years old, is one of the really great young talents who will present themselves at the INTERNATIONAL OPEN AIR SUMMER FESTIVAL 2023 of the STORY OF JAZZ. He comes from a Catalan-German family with a wide connection to music and discovered his passion for the trumpet at an early age. As a student he gained experience in bands and finally attended the Special Music School in Manhattan, New York, for a year. This formative stay in the USA led to his decision to pursue a career in music. After taking lessons from renowned trumpeters in New York, Hamburg and Vienna, he was awarded the Lennart Axelsson Special Prize at the "Jugend Jazzt" competition in 2019. With an intensive study preparation at the State Youth Music School in Hamburg, Jordi was able to qualify for a place to study jazz trumpet at the MUK (Private University for Music and Arts of the City of Vienna).
Jordi Roviró has already played in well-known concert halls such as the Merkin Concert Hall in New York City, the Elbphilharmonie (as a member of the Elbphilharmonie Audience Orchestra) and the Laeiszhalle in Hamburg. Appearances with various bands brought him to several Hamburg clubs such as Birdland and Cascadas or the Cutting Room Club in New York.
It's not just the "Bent Horn" with which Jordi Roviró reveals himself as an admirer of jazz legend Dizzy Gillespie – it's his immense understanding of the trumpet master despite his youth. With his Dizzy Quintet, Jordi will state on the second day of the festival (June 15): "To Be, or Not … to Bop". As a member of the Metropol Jazz Society, the trumpeter will prove that he can not only lead, but also accompany, with subtle background voices for the singer Lady Lili Mae.
Jordi Roviró will probably only perform on this single evening at the jazz festival! Don't miss!
Primo Salvati (ITA) – tenor saxophone, flute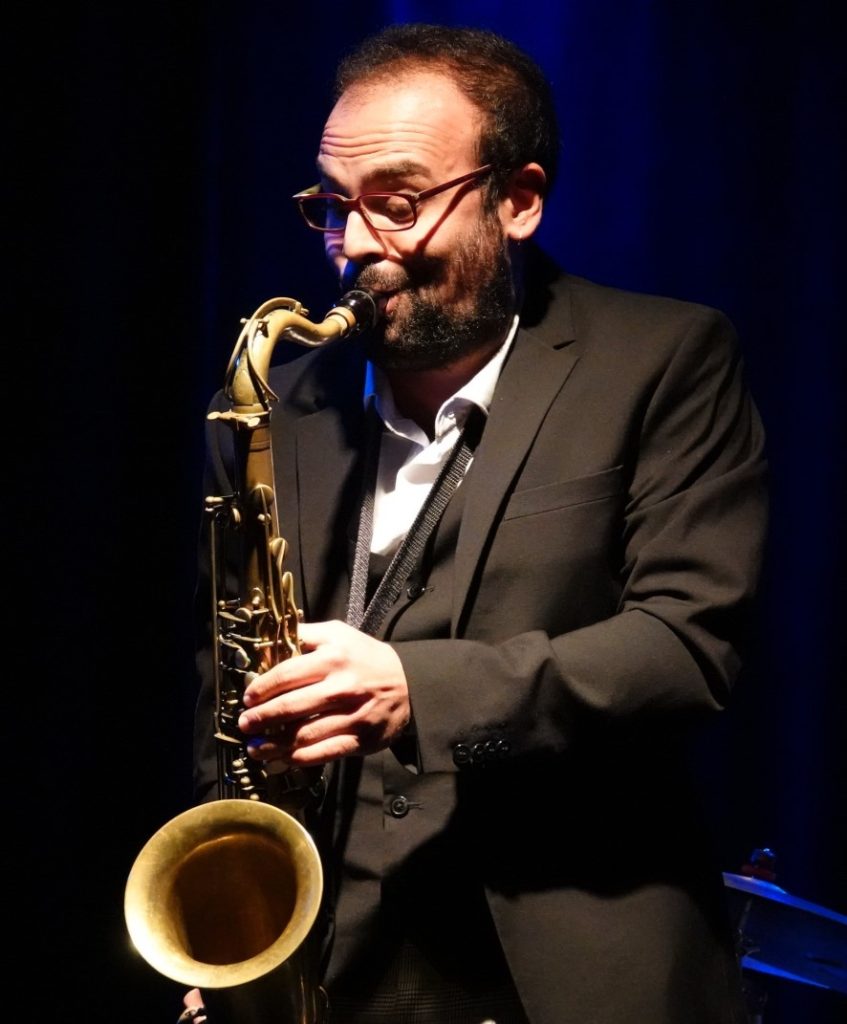 Primo Salvati is a saxophonist, clarinetist, flutist, pianist and composer and is no stranger to THE STORY OF JAZZ. While last year he had to cancel at the last second because of his teaching activities in Romania, this year the spirited Italian will be available for two days at the INTERNATIONAL OPEN AIR SUMMER FESTIVAL.
Primo Salvati studied classical saxophone in Rome from 2004 to 2010 and then lived in Vienna for almost a decade, where he studied instrumental and vocal pedagogy, composition and music theory pedagogy, jazz saxophone, composition and arrangement at the MUK (Private University for Music and Art of the City of Vienna). His musical interests range from classical music to jazz and improvisation to traditional Eastern European music. In 2021, Salvati was appointed artistic director of the ELIJAH association, which operates in Romanian Transylvania. The association supports young people living in six villages in the areas of training, work, social affairs and culture through training workshops, social centres, a student hostel and two music schools, in which 20 music teachers work under the direction of Primo Salvati. Since December 2022 he has been working as an artistic advisor for the Sibiu State Philharmonic.
With a quartet, Primo Salvati will play a "Tribute to Stan Getz", the style-defining cool and Latin saxophonist, and appear as one of Jacqueline Patricio DA LUZ' Golden Men of Swing. At the "Kids Special – Jazz 4 Fun!" on Sunday afternoon Primo will promote the saxophone as an instrument worth learning and will also in the evening at the final session of the Festival All Stars. Partivularly, we all should be looking forward to hearing a Great Jazz Quintet, in which Primo Salvato, together with the US trombone legend Ed Neumeister, will bring back to life the Hank Jones Quintet of the same name, which also featured a cross-national front line: Satoru Oda (JPN) – tenor saxophone & Slide Hampton (USA) – trombone.
Andreas Waelti (SUI) – double bass
Double bass player Andreas Waelti is one of the most active jazz musicians in Austria. In various projects, the Vienna-based Swiss is distinguished above all by his wide musical spectrum. Whether working as a freelance improviser or in a classical jazz context, Andreas knows how to enrich any music he encounters with his multi-faceted, open-minded playing. Andreas is a bassist in the best sense of the word: he carefully directs the music and anticipates what it needs to create swing. His expressive playing is fueled by a rich and singing sound reminiscent of great companions like Jimmy Garrison, Gary Peacock and Charlie Haden.
Andreas Waelti can be heard on day 3 & 4 of the INTERNATIONAL OPEN AIR SUMMER FESTIVAL 2023 (June 17th & 18th). In the Kurt Prohaska Trio he becomes the "Featured Soloist", for Ed Neumeister (trombone) and Primo Salvati (tenor saxophone) the rhythmic and harmonic foundation. And the powerful-voiced festival guests Jacqueline Patricio DA LUZ, Lady Lili Mae and Jonathan Kügler can also look forward to his solid support – and all to his final session work with the Festival All Stars.
Christof Zellhofer (AUT) – trumpet, cornet, flugelhorn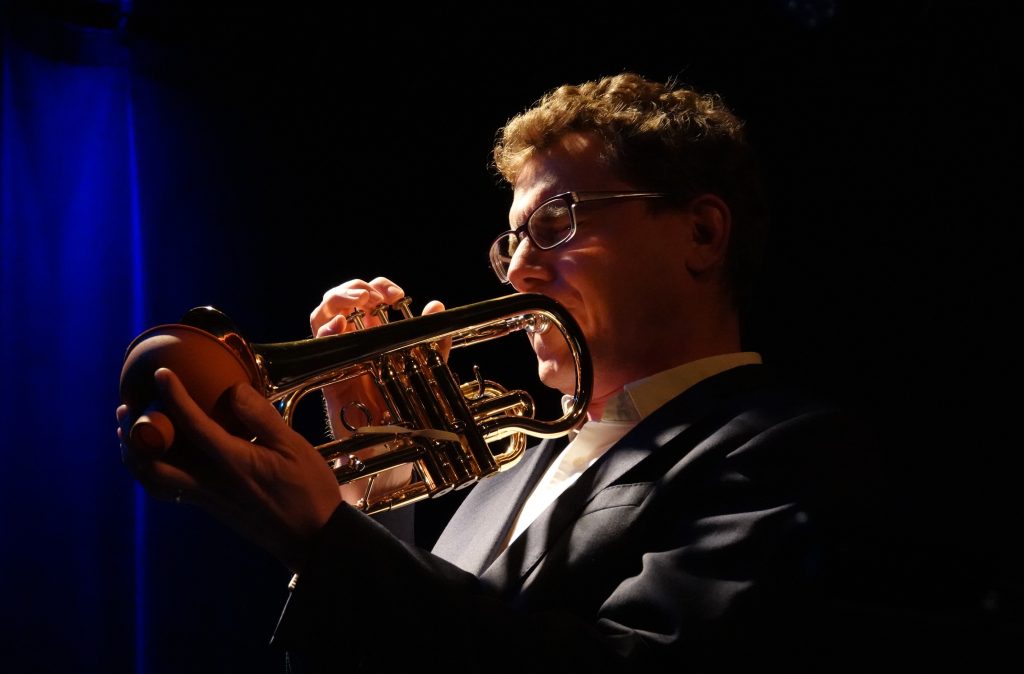 Since the first season of THE STORY OF JAZZ in 2015/16, Christof Zellhofer has been one of the regular starters in my concert series when it comes to the trumpet, the cornet or the flugelhorn. He has all the prerequisites for authentically interpreting a wide variety of jazz greats: an education in classical music and jazz at the University of Music and Performing Arts Vienna and at the Malmö Musikhögskolan, concert activities at home and abroad with the Vienna Philharmonic, the Wiener Symphoniker, the Orchestra of the Wiener Volksoper, the Vienna Radio Symphony Orchestra, the Vienna Jazz Workshop, the Orchestra of the United Stages Vienna and the pop band DelaDap, but above all the ability and joy to focus body and soul on the many facets and the musical intensity of the trumpet legends.
In addition to his phenomenal trumpet playing, Christof Zellhofer – similar to Dizzy Gillespie, Clark Terry or Louis Prima – has developed an ability that he used in the "Kids Special – Jazz 4 Fun!" on Sunday, June 18: humorous jazz singing. He will present the trumpet family in a wide variety of entertaining facets as well as encourage people to sing along with American hits and pop music from the Golden Age of Swing. In view of the summer temperatures, he might well start singing: "I Scream, You Scream, We All Scream for Ice Cream."
Public Voices 2022
"As always, it was a great event… we look forward to continuing in the fall!"
"Thank you for the wonderful evenings, dear Kurt, and thank you for your tireless commitment!"
"Incredible evenings, an atmosphere that can hardly ever be achieved in a hall, with top musicians from all countries. Something only Kurt Prohaska can do!"