INTERNATIONAL SUMMER FESTIVAL 2022
Von 15.-17. Juni 2022 findet – wieder Open Air im Gartenbereich des Wiener Metropol – mein zweites INTERNATIONAL OPEN AIR SUMMER FESTIVAL of THE STORY OF JAZZ statt. Angesichts der weltpolitischen Situation mache ich die immer wieder artikulierten Wünsche meine Freundes und Lehrers Hank Jones zum Motto dieser 3 Tage Jazz: PEACE, LOVE & HAPPINESS! Und vielleicht ist gerade jetzt Jazz als eine musikalische Sprache für Demokratie, Freiheit, Gerechtigkeit, Dialog und Miteinander besonders wichtig.
Das bewährte Konzept des Jahres 2021 führe ich weiter. Auch 2022 soll es heißen: wie einst in Newport, Nizza und Montreux! Mit großen Namen, aufstrebenden Newcomern und spontanen Sessions. Mit erlesenen Gästen aus Europa und den USA rund um das Kurt Prohaska Trio. Vokal und instrumental. Dazu Great Food & Cool Drinks. 3 Nächte lang: Groovin' High @ Metropol!
Musicians announced
Joe Abentung (AUT) double bass
Howard Curtis (USA) drums
Ingrid Hagelberg (SWE/USA) vocal
Karol Hodas (SVK/AUT) double bass
Paul Hondl (AUT) double bass
Lady Lili Mae (SRB) vocal
Dušan Milenković (SRB) drums
Tomy Molnár (HUN) alto/soprano/tenor saxophone, flute
Kurt Prohaska (AUT) piano, musical direction
Jim Rotondi (USA) trumpet, flugelhorn
Primo Salvati (ITA) tenor saxophone
Zumindest zwei der Angekündigten führen uns direkt ins Zentrum der Jazz-Geschichte:
Der Afro-Amerikaner Howard Curtis kann auf eine mehr als 30-jährige Karriere als Drummer, Perkussionist und Dozent zurückblicken. Er ist auf Jazz- und Musik-Festivals in aller Welt aufgetreten, inklusive Deutschland, Frankreich, Großbritannien, Kroatien, Russland, der Schweiz, der Slowakei, Slowenien und der Türkei, und hat mit Stars wie Dave Liebman, Bob Mintzer, Joe Locke, Barry Harris, John Abercrombie, Jimmy Heath, Lionel Hampton, Kirk Lightsey und vielen anderen gearbeitet. Von 2006 bis 2021 war Curtis Professor für Jazz-Drumming an der Kunstuniversität Graz.
Jim Rotondi spielt seit seinem 8. Lebensjahr Klavier und seinem 12. Trompete als Hauptinstrument. 1984 schloss er seine Studien an der North Texas State University ab und zog 1987 nach New York City. Dort arbeitete er mit Legenden wie Ray Charles, Lionel Hampton, Lou Donaldson, Curtis Fuller und George Coleman. Seit Ende der 1990er Jahre erschienen über 100 Alben sowohl unter eigenem Namen als auch in Zusammenarbeit mit Künstlern von Weltformat wie zum Beispiel Eric Alexander, Billy Drummond, Joe Locke, Harold Mabern, Steve Davis, Mulgrew Miller, David Hazeltine, Jesse Davis, Ray Drummond oder Cecil Payne. Mr. Rotondi ist aktuell Professor für Jazz-Trompete an der Kunstuniversität Graz.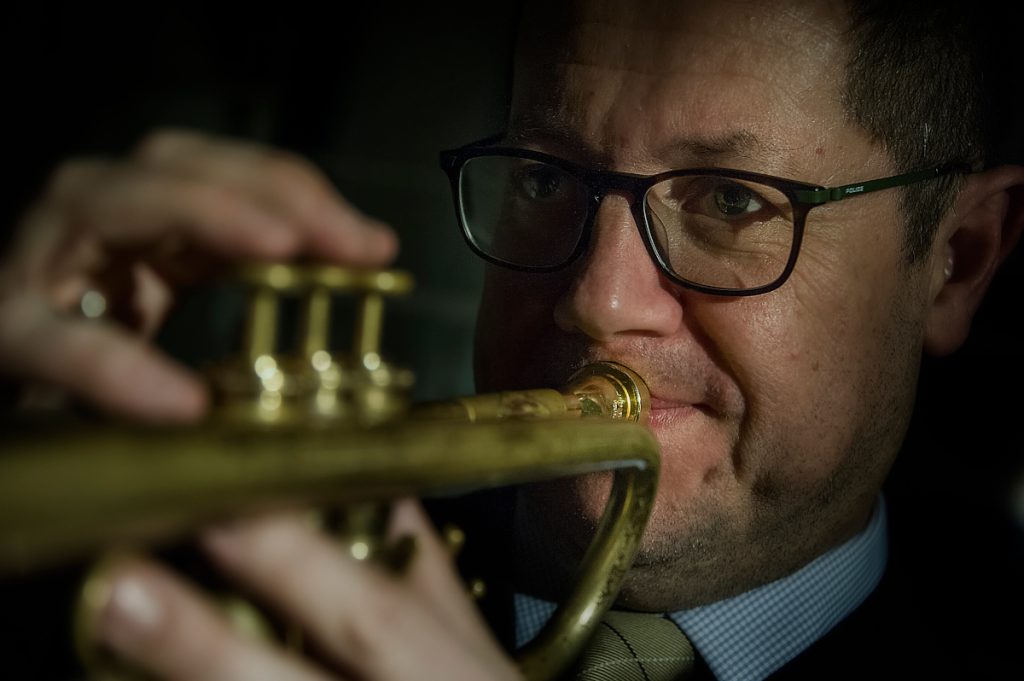 Highlights
bags' grooves *** bebop spoken here *** benny's stablemates *** birks' works *** blowin' the blues away *** blue bossas *** celebrating betty carter, billie holiday & sarah vaughan *** conversations with howard *** dexterity – the art of dexter gordon *** duets & duels *** hank's pranks *** it's the talk of the town – the metropol all stars *** jazz for lovers *** jim's beams *** just friends – the u.s. europian union *** kurt prohaska trio feat. howard curtis *** lady lili mae's favorite things *** love has no rules, but ingrid's lyrics *** miles' tones *** monk's moods *** on tour with ingrid hagelberg – the red suitcase songs *** rhythm-a-ning *** rollins' tones – a tribute to sonny rollins *** songs of love *** sophisticated ladies *** swing summit *** trane connections *** two by two makes four of a kind *** two tenors *** we remember clifford
Public Voices 2021
"Es war ein musikalischer Hochgenuss vom Feinsten."
"Es war sensationell!! Großartige Musiker und diese Stimmen!
"Danke für dieses Jazz-Festival, lieber Kurt Prohaska!"
"Großartig war's, ein echtes Erlebnis der Spitzenklasse, DANKE! Ich bin begeistert, was du da auf die Beine gestellt hast, du machst wirklich kaum Vorstellbares möglich, gratuliere."
"Ihr wart großartig, real great jazz, great atmosphere, excellent, thank you!"
to be translated