THE STORY OF JAZZ ist das größte und risikoreichste, aber (für mich) auch großartigste Projekt, dem ich mich je verschrieben habe: eine vielteilige, potentiell unerschöpfliche Konzertserie über die bedeutendsten Epochen, Stile, Entwicklungen, Persönlichkeiten, Orte, Instrumente und immer wieder neuen Aspekte der jetzt mehr als 120-jährigen Jazz-Geschichte.
Mein Projektziel: Aiming at inspiring and growing audiences for jazz.
Dieses Ziel, Menschen – ältere wie jüngere – (wieder oder neu) für diese Musik zu begeistern, verfolge ich nun seit 2015. Mehr als 5.000 Gäste konnte ich bisher zusammen mit meinem Trio und handverlesenen Special Guests an unterschiedlichen Instrumenten für unsere Musik und meine begleitenden Erzählungen gewinnen. Im Herbst 2021 feierte THE STORY OF JAZZ ihr 100. Konzert-Jubiläum.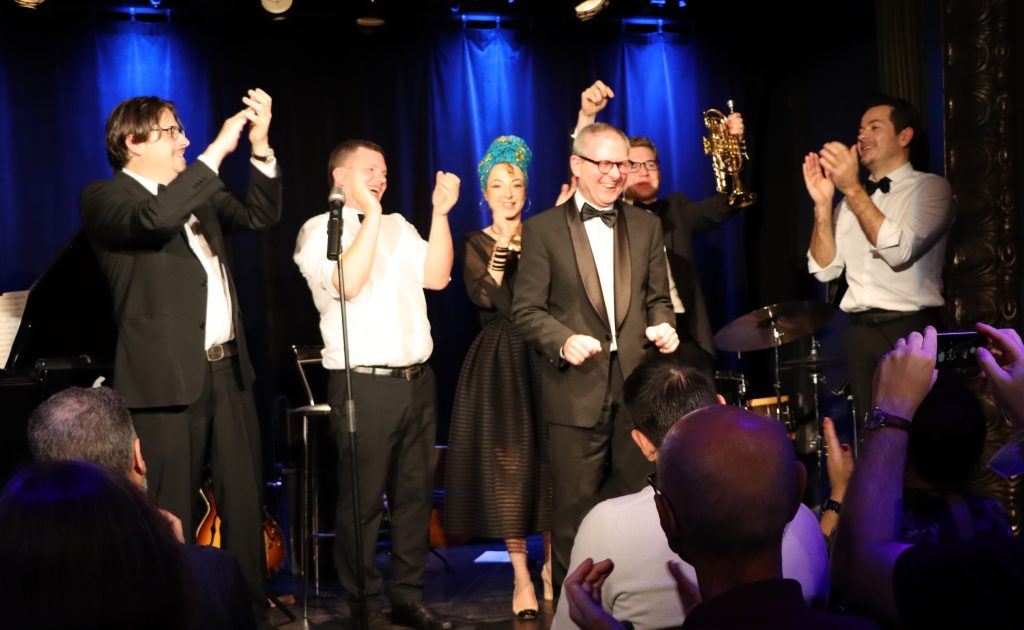 THE STORY OF JAZZ besteht wie ein Buch aus Kapiteln (Chapters). Nur, dass ich ständig neue Kapitel dazuschreibe und dass der Einstieg jederzeit erfolgen kann. Jedes Kapitel ist ein in sich abgeschlossener Teil und wird, um meinem Publikum größtmögliche Flexibilität zu bieten, jeweils mehrere Tage zur Aufführung gebracht. Spielort ist zum überwiegenden Teil ein Theater, in Spezialfällen auch einmal ein Konzerthaus oder ein Jazzclub.
Public Voices
"So viel Begeisterung, so viel Liebe für Jazz, so viel Ambition – es ist einfach schön, Ihnen zuzuhören."
"You are a gift to Vienna and the world with the combination of your talent, vision and love of Jazz!"
"Jazz at its best on a new highway!"
Content to be translated.