Im Jahr 2019 musste ich aus privaten Gründen mit THE STORY OF JAZZ pausieren. Aber ich nutzte die Zeit, mich für die Zukunft zu rüsten: weil mir das Pygmalion Theater schon zu klein geworden war, wandte ich mich an das Wiener Metropol, die weit über die Grenzen Wiens bekannte und beliebte Spielstätte für Theater, Musical, Kabarett und Konzerte.
Nachdem meine Konzertserie in den Jahren 2015 bis 2018 in rund 80 Konzerten annähernd 4.000 Gäste angesprochen hatte, sollte nun (2020) die Entwicklungsgeschichte des Jazz einem noch breiteren Publikum näher gebracht werden. Pünktlich zu Beginn des 100-jährigen Gedenkens an die Roaring Twenties wollte ich zusammen mit meinem Trio und unterschiedlichen, hochkarätigen Special Guests vertrautes und neues Publikum zu den bedeutendsten Epochen, Stilen und Legenden der Jazz-Geschichte führen: authentisch, unterhaltsam, humorvoll – musikalisch wie erzählerisch.
Sowohl mein Stammpublikum als auch neue Gäste anzusprechen, die vielleicht sogar erstmalig mit Jazz in Berührung kamen, erschien mir in einem Theater mit Breitenwirkung wie dem Metropol auf den ersten Blick schwierig. Meine Absicht war es, dies mit vier Schwerpunkt-Programmen zu erreichen, die sich a) schon besonders bewährt hatten und b) hinreichend Spielraum boten, immer wieder anders, noch abwechslungsreicher und mit neuen musikalischen Ideen gestaltet zu werden.
Der Plan für 2020:
Das Konzertjahr 2020 verlief dann allerdings (aus den allseits bekannten Gründen) anders als geplant, aber gar nicht so schlecht. Zuerst legte THE STORY OF JAZZ mit dem ersten Kapitel "Basically The Blues" an drei restlos ausverkauften Abenden ein fulminantes Metropol-Debüt hin. Die April-Konzerte mit dem Chapter "What Is This Thing Called Jazz?" mussten jedoch auf September verschoben werden und fanden schließlich im großen Saal unter Mitwirkung des Trompeters, Kornettisten und Flügelhornisten Christof Zellhofer (sowie Navid Djawadi am Bass und Dusan Milekovic am Schlagzeug) ein kleines, aber begeistertes Publikum.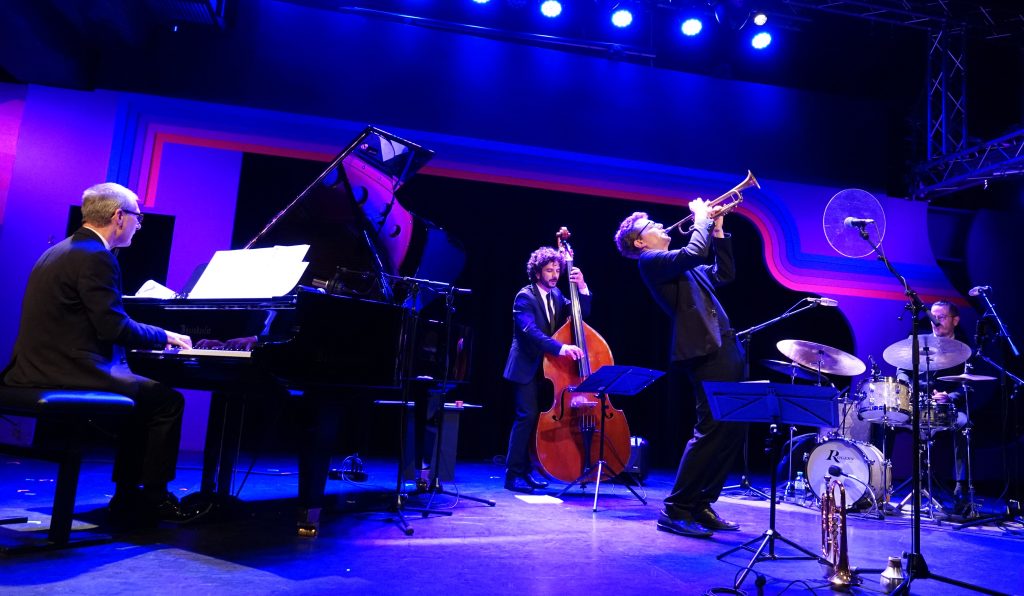 Das Oktober-Kapitel "Blue Bossa" ging plangemäß mit dem italienischen Saxophonisten Primo Salvati, mit Paul Müller (double bass) und Dusan Milenkovic (drums) ohne jegliche Komplikationen über die Bühne.
Das finale Chapter "New York Stories" wurde von November 2020 auf September 2021 verschoben: ein Kurt Prohaska Orchestra mit Paul Hondl am Bass und Lukas Knöfler am Schlagzeug plus gleich zwei Special Guests – der bezaubernden Sängerin Lady Lili Mae und dem ungarischen Saxophonisten Tomy Molnár – unternahm einen bejubelten musikalischen Streifzug durch die Weltstadt des Jazz.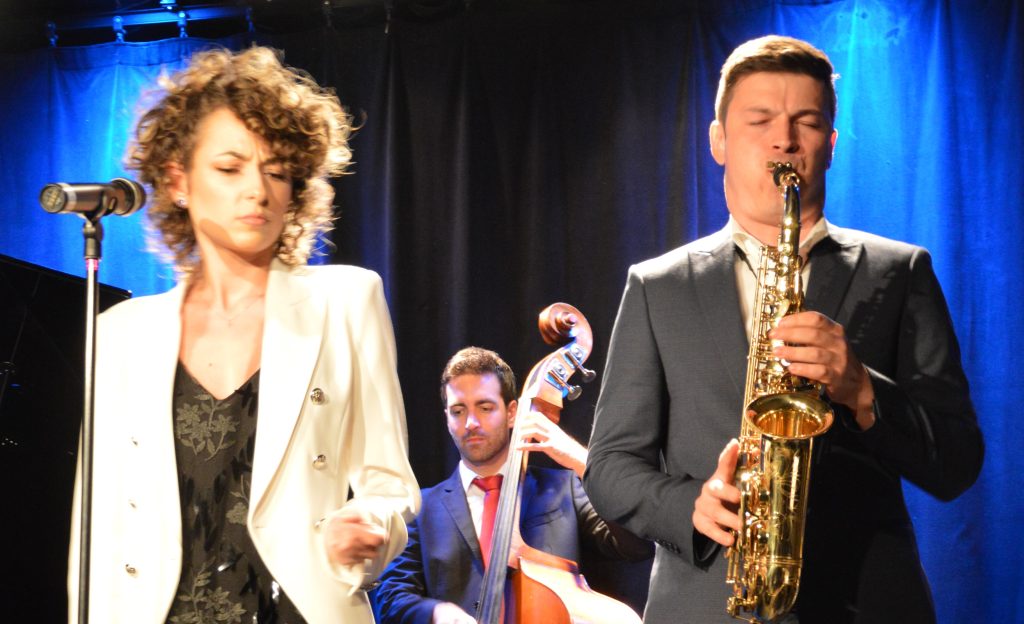 Public Voices
"Kurt Prohaska versteht es auf wunderbare Weise, die Zuhörer mit seiner STORY OF JAZZ in den Bann zu ziehen."
"Ich war heute mit Mann und Sohn im Metropol und wir hatten das Vergnügen, vier begnadeten Musikern zuhören zu dürfen. Es war großartig!"
"Großartiger Ohrenschmaus – danke für den tollen Abend!"