INTERNATIONAL SUMMER FESTIVAL 2021
Nachdem die komplette Frühlingssaison 2021 pandemiebedingt ins Wasser gefallen war, tat sich für den Sommer 2021 eine bisher nie gesehene Gelegenheit auf: das spielhungrige Wiener Metropol offerierte mir Freiluft-Veranstaltungen auf der Bühne "Pawlatschen" in charmanten Innenhof des Theaters.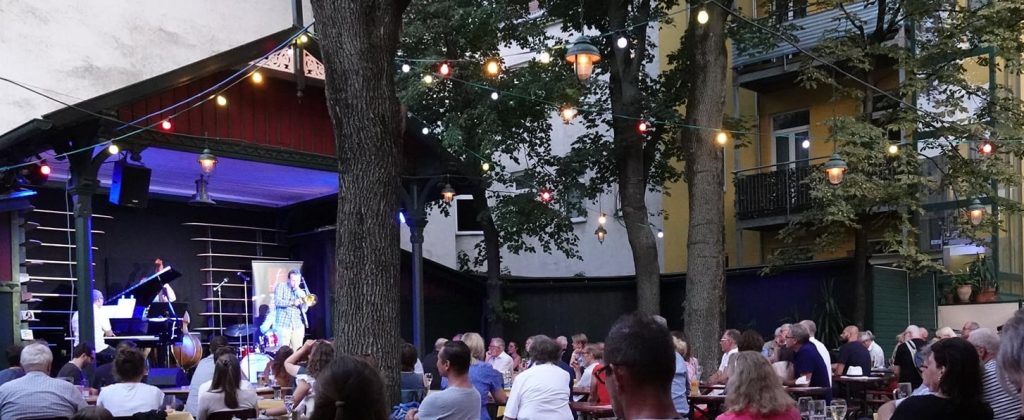 Trotz eines beträchtlichen unternehmerischen Risikos griff ich begeistert zu und veranstaltete mein erstes INTERNATIONAL OPEN AIR SUMMER FESTIVAL of THE STORY OF JAZZ.
Aus den USA kamen der Newcomer Preston Prock (voc), der seiner Verehrung für Frank Sinatra beeindruckend Ausdruck gab, der junge Posaunist Spancer Banister, der seinen J.J. Johnson bestens studiert hatte, und ihr gradioser Musikprofessor Heath Jones (tenor saxophone), der mein langjähriger Freund und Special Guest bei THE STORY OF JAZZ ist.
Zusammen mit der bezaubernden Sängerin Lady Lili Mae aus Serbien, begleitet vom Kurt Prohaska Trio mit dem aus dem Iran stammenden, aber in Österreich lebenden Bass-Virtuosen Navid Djawadi und Klemens Marktl, dem österreichischen Schlagzeuger von Weltformat, gingen die Sessions bis tief in die Nacht.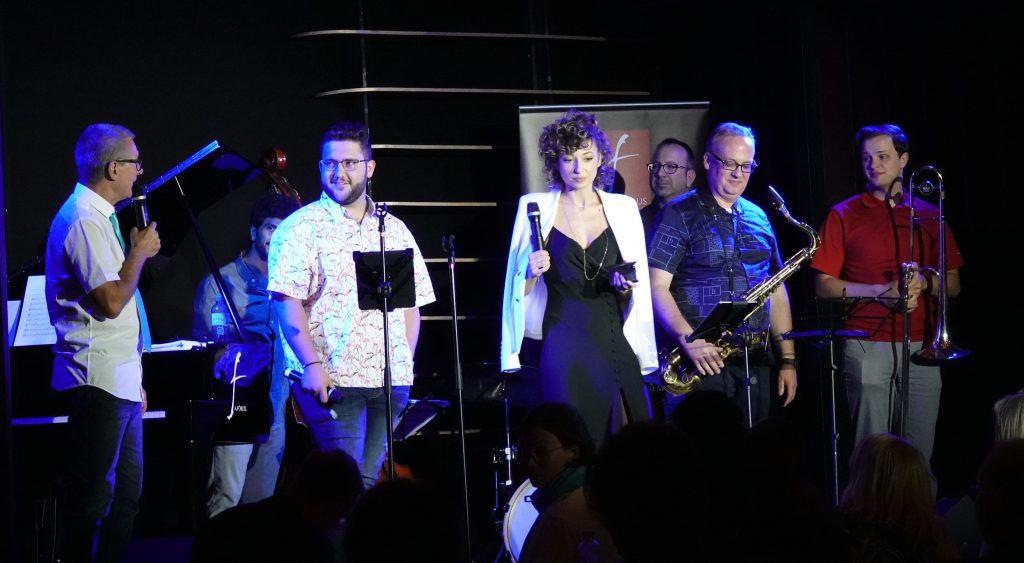 Am letzten Festival-Tag ließ ich mich ähnlich wie einst Hank Jones und Red Mitchell mit dem slowakischen Spitzenbassisten Stefan "Pišta" Bartus auf subtile Duets for Piano & Double Bass ein.
Die in Schottland geborene und jetzt in Österreich lebende Vokalistin Fiona Fergusson lieferte sich – zum Amusement aller – Gesangsduelle mit ihrem männlichen Pendant Preston Prock.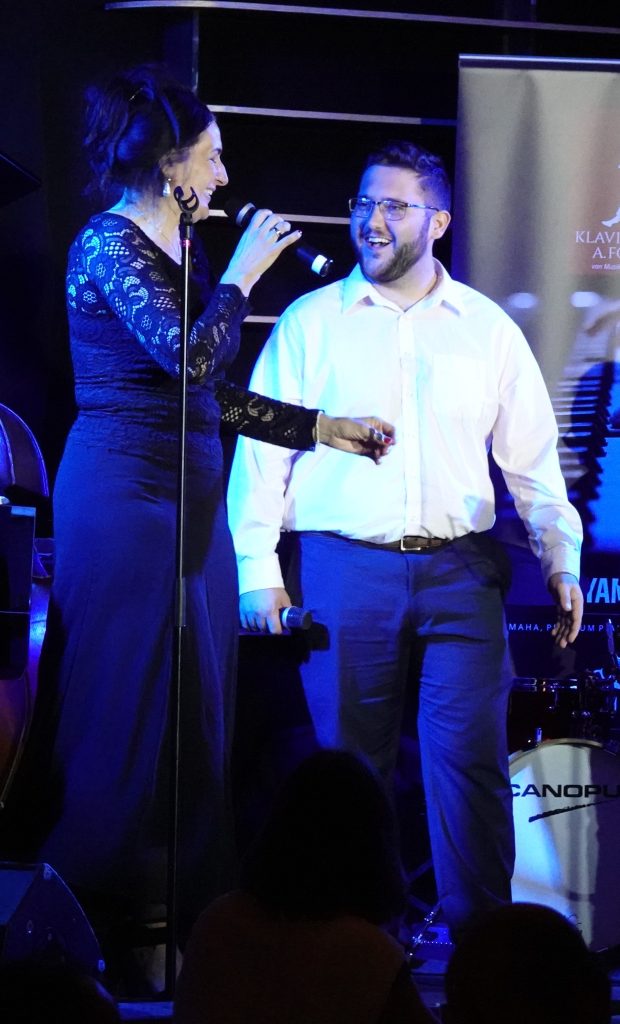 Vier Nächte lang hatte man das Gefühl, bei einer kleinen Ausgabe des Newport Jazz Festivals, des Jazz Festivals Montreux oder der Grand Parade du Jazz in Nizza zu sein. Natürlich fand im Garten des Wiener Metropol nur eine Handvoll der Gäste der großen internationalen Jazz-Festivals Platz, aber die Stimmung war dieselbe: die total entspannte Atmosphäre mit Essen, Trinken und Musik, große Namen, aufstrebende Newcomer, die Themenvielfalt und spontane Sessions machten das Jazz-Festival für alle, ob vor oder auf der Bühne, zu einem grandiosen Erlebnis.
Public Voices
"Leider "nur" drei Tage dabei gewesen… Tolle Musiker, geniale Musik… Freu' mich schon auf die New York Stories im September!!!"
"Ich freue mich für alle, die heute noch diesen Ohrenschmaus genießen dürfen."
"Danke für das tolle Konzert letzten Samstag!! Auch meine Frau und zwei Freunde (obwohl sonst nicht besonders Jazz-affin) konntest Du total begeistern – jedenfalls war es mit toller Musik und exzellenten Musikern für uns Dein bisher bestes Konzert."
"Es war ein musikalischer Hochgenuss vom Feinsten."
"Es war sensationell!! Großartige Musiker und diese Stimmen!
"Danke für dieses Jazz-Festival, lieber Kurt Prohaska!"
"Großartig war's, ein echtes Erlebnis der Spitzenklasse, DANKE! Ich bin begeistert, was du da auf die Beine gestellt hast, du machst wirklich kaum Vorstellbares möglich, gratuliere."
"Ihr wart großartig, real great jazz, great atmosphere, excellent, thank you!"